Our Advantages:
1. HD 1080P Resolution;
2. 8 Channel NVR, support up to 8 cameras;
3. Wireless WiFi / Lan Cable connection between NVR and IP Cameras;
4. Metal shell housing waterproof ip camera can be used for indoor/outdoor;
5. Plug and play,remotely view by Android & iOS System (Smartphone,Pad,Tablet,PC);
6. 3 meters long power adpter for every camera;
7. IR-Cut Array LED Lights: up to 30m Night Vision Distance;
8. Motion Detection,instant e-mail alert;
9. NVR upgrates to H.265+ encode: save your HDD storage space;
10. Support multi-languages: English,Russian,French,Spanish.,etc;
11. Free gifts: 1pcs Antenna Booster and 2pcs Warning Stickers .
What's in the box?
1 x 8CH H.265+ Wireless Network Digital Video Recorder(Wireless NVR)
4 x Colour CMOS 2.0MP IR LEDs IP Camera
4 x 12V 1A Power adapter for Security Cameras(3 meters cable length)
1 x 12V 2A Power Supply for NVR
1 x Mouse
1 x User Manual
1 x 3m Antenna Booster(Gift)
1 x 1m Ethernet Cable(Gift)
2 x Warning Sticker(Gift)
1 x HDMI Cable(Gift)
***HDD is optional***
The Hard Disk is necessary for video record,thanks to the H.265+ High Efficiency Video Coding Technology, the 1TB Hard disk enables to continuous record about 30 days video footage for 4 cameras
Expandable Security Camera System
8 Channel NVR Design,support to connect up to 8pcs cameras,you can buy Hiseeu ip cameras to expand your cctv system
3m/9.8ft long Power Cable for the CCTV Camera
Auto pairing,wireless connections between the cameras and NVR,Free from complex cables
True Plug and Play,Easy Installation
Super easy installation and configurations. Real plug and play, no need of any professional skills,you can totally do it yourself effortlessly and build your own surveillance system.
Up to 50 Meters Wireless Transmission(no obstacle)
Equipped with IR-Cut Array led lights,up to 30 meters night vision distance
Metal housing shell IP66 weatherproof Security Cameras,widely used for indoor / outdoor
Camera Working Temperature:  -25℃ ~ 50℃ (  – 13 ℉ ~ 122 ℉   )
Friendly SW interface, support multi-language
Supports English,Russian,French,Turkey,Italy,Spanish,Germany,Korean,Japanese.,etc
Easy access via free mobile APP & PC Software
When you go outside,you needn't to worry about your property security. By using the Hiseeu wireless cctv system,you can remote view live video simultaneously at anytime, anywhere with wifi/4G on smartphone/iPad/PC. Download the free application "IP Pro " or " EseeCloud " from Google Play / APP Store,which is easy to been setup in seconds.
PC/Laptop View: Windows/ MAC System: CMS Software. You can also view the live view from computer via IE.
Motion Detection & Email Alert
By setting multi motion detection area, instant alert email will be pushed to you once the the abnormal cativites is detected by the camera.You can get information in the video area anywhere and anytime. It's never late to take defensive measures in advance.
Intelligent Playback,easy to locate the video footage that you want to playback
Easy installation
1.Screw the bracket base to the ceiling or the wall;
2.Loosen the nut;
3.Adjust the angel of the camera;
4.Tighten the nut to fix the angel.
Product Show
You may like extra cameras,pls click the following photos to buy
FAQ
1.Is the maximum channel only 4? Could i add on more cameras to the Hiseeu cctv system? Where can i buy the cameras?
The maximum channel is 8,enables to add 8 cameras at max.
2.How much time of video can be recordered with this security system with 1TB hdd?
1TB Hard Disk: Can record about 20days;
2TB Hard Disk: Can record about 40days;
3TB Hard Disk: Can record about 60days.
3.When the HDD is full,do i need to delet the recording?
No need, if HDD is full, the new recordings will automatically overwrite the prior recordings.
4.Does the NVR support USB hard disk?
No,The NVR support SATA 3.5" Hard Disk, the hard disk connection cable is inside the NVR.If you buy the hard disk from our store,we will install it for you before shipping.
5.What's the view angle of the camera? Does it have zoom function?
It's about 83degree,No zoom function.
6.Can some cameras connect to NVR via wifi,some via LAN Cable?
Yes,the connection between NVR and camera support both wifi and LAN cable connection,if you want place the camera far away from the NVR or the wifi signal is weak,we recommend connecting by LAN cable.
7.What's the working distance between the cameras and NVR?
It depends on the application environment. Theoretically,it's 1000ft in the open space.If the there are obstacles like walls,electronic products around,the distance is about 250ft
8. What's the working temperature of the camera?
Camera Working Temperature: From: -50 degree Fahrenheit to +122 degree Fahrenheit
9.Camer power through network or the power adapter?
Camera works through the 12V/1A power adapter, the NVR box is 12V/2A. DO NOT mix the power supply of NVR and camera.
10.Can i remote view the video on my pc and smartphone?
Yes, you can easy to get live streaming or playback videos via free IP Pro3 or EseeCloud APP on iOS & Android devices, through free EseeCloud Client software on Windows or Mac,or via major browsers like Internet Explorer.
11.How do i know the NVR box is working or not?
a. If the system without HDD,there are 2pcs lights in the front of the NVR box,the left one is stable,the other one is flasing,that means the NVR is working.
b.If the HDD is in the NVR box,there are 3 lights in the front of the NVR.The left one is stable,the other 2 lights are flashing,NVR is woking.
12.Is there any way to know how to add new camera to the NVR?
contact us will provide you with the information sales@ghostjoker,com
Online Demo
Demo ID:977689561,no password
1. Download the free app "IP Pro" or "EseeCloud" application from the Googel Play or Store Market
2. Install the application to your smartphone or iPads
3.Open the application and select "Local"
4.Select " + " and "Add device by ID"
5.Input Could ID 977689561,no password is needed to input. Click Done.
6. Access to the online demo
More questions,pls contact with our customer service,we will reply you within 24 hours on business days.
To enhance the wifi signal, you may like the  WiFi Range Extender  Wireless CCTV System.
Click the "BUY NOW" button or click on the following photo Below to get it :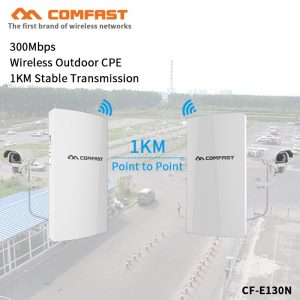 window.adminAccountId=221994305;